Home / Mobile App Development and Deployment
Mobile App Development and Deployment

This item is only available for Canadian orders.
This title is a part of the series
Creating Mobile Apps
Once the purpose, basic architecture, and potential consumer base of a mobile app have been established, it's time to get busy building it. But app development is typically a complex undertaking and subject to a wide range of variables. This program helps viewers sift through the process of successful app construction with the aid of expert interviews and eye-catching video and graphics. Topics include choosing a platform (mainly Apple vs. Android); designing the user interface with an eye toward simplicity and functionality; using wireframes to storyboard the app's navigation tree; balancing a tab bar approach with screen size concerns; integrating social media; developing visual, audio, and narrative content; designing data structures; using server-side technology; testing algorithm design; load testing and beta testing; conforming the app to platform specifications; promoting it through search engine optimization, social media, and viral marketing; and maintaining the app with ongoing product analysis.
GUIDE



---
Related Titles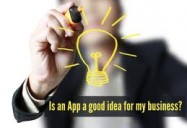 Online and Mobile Business Marketing
Films Media Group
394507
There was a time when companies debated whether having a Web site would be useful in an overall...