Home / Breaking the Wall of Energy Supply: How Heterogeneous Catalysis Can Replace Fossil Fuels
Breaking the Wall of Energy Supply: How Heterogeneous Catalysis Can Replace Fossil Fuels

This item is only available for Canadian orders.
This 2011 Falling Walls lecture video explores Enerchem, an innovative research association initiated by the Max Planck Society that focuses on issues commonly recognized as relevant across society. To oversee research in the field of inorganic chemistry, the Max Planck Society selected Robert Schlogl, noted for his investigation of heterogeneous catalysts based upon inorganic solids. Schlogl explains how his efforts to bridge the gap between surface science and chemical engineering in the field of oxidation catalysis will help realize the dream of renewable energy. The project takes the familiar topic of sustainable power supply, extrapolates the scientific problems that lie at its core, and penetrates a multitude of research fields to find a concerted solution to challenges like the chemical foundations of a hydrogen-cycle economy, the development of nanochemically optimized materials for mobile energy storage, and models for effective decentralized production of energy.
---
Related Titles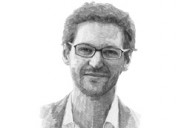 Breaking the Wall of Ecological Risk: How a Cultural Shift in...
Films Media Group
394355
How do we communicate to leaders both the threats beyond ecological thresholds and the short-term...