Home / Breaking the Wall of Data Deluge: How Efficient Data Exploration Enables New Scientific Discoveries
Breaking the Wall of Data Deluge: How Efficient Data Exploration Enables New Scientific Discoveries

This item is only available for Canadian orders.
Catalogue Number:
394360
ISBN Number:
ISBN 978-1-62290-442-6
Producer:
Films Media Group
Subject:
Science
Language:
English
Grade Level:
Post Secondary, Adult
Country Of Origin:
U.S.
Copyright Year
: 2011
Running Time:
13
Science has entered its fourth paradigm: after being observational, empirical, and theoretical, scientific discovery is now data-intensive. Anastasia (Natassa) Ailamaki, professor of computer sciences at Ecole Polytechnique Fédérale de Lausanne and winner of the Eppendorf European Young Investigator Award and a Sloan Research Fellowship, is pushing the limits of the speed of research and our capacity to deal with massive amounts of information. In this video of Ailamaki's lecture at the 2011 Falling Walls Conference, she presents her most interdisciplinary studies, which are currently empowering scientific teams to take on previously impossible experiments. Ailamaki's databases are being used in astronomy to determine the shape of the universe, in seismography to forecast the effects of earthquakes, and in brain simulations to aid in data visualization, analysis, and interpretation.
---
Related Titles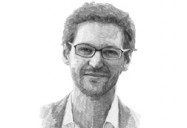 Breaking the Wall of Ecological Risk: How a Cultural Shift in...
Films Media Group
394355
How do we communicate to leaders both the threats beyond ecological thresholds and the short-term...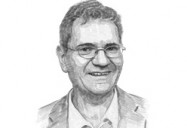 Breaking the Wall of Energy Supply: How Heterogeneous Catalysis...
Films Media Group
394356
This 2011 Falling Walls lecture video explores Enerchem, an innovative research association...