Home / When Bubbles Burst: Why Financial Markets Crash
When Bubbles Burst: Why Financial Markets Crash

This item is only available for Canadian orders.
The Norwegian hamlet of Vik was nearly bankrupted in 2007 due to speculative investing in U.S. hedge funds. Why has it become so difficult for communities, companies, and individuals to protect themselves from financial volatility? This program looks at the inner workings of the global economy, examining the mechanics behind unanticipated bubbles and catastrophic crashes. Experts including best-selling author Michael Lewis (The Big Short: Inside the Doomsday Machine) and economics Nobel laureate Joseph Stiglitz give an unflinching account of the contemporary financial landscape, and Vik's unwitting involvement in the Terra Securities scandal serves as a case study.
---
Related Titles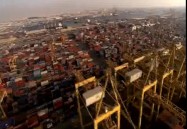 Global Capital Market: Risks and Rewards
Films Media Group
393263
What are the mechanisms that drive international finance? Does worldwide capital mobility...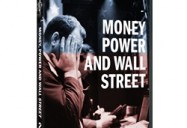 FRONTLINE: Money, Power and Wall Street
PBS Video
041562
In a special 4-hour investigation, FRONTLINE tells the inside story of the struggles to rescue and...