Home / Canned: Quirky Science
Canned: Quirky Science

This item is only available for Canadian orders.
This title is a part of the series
Quirky Science Series
Who came up with the idea of canned food? In 1809 Napoleon Bonaparte held a contest, with a prize of 12,000 francs for the person who could come up with the most innovative method of preserving food. The winner was Nicolas François Appert, who submitted a method of boiling and sealing food in glass bottles. This program examines how that method led to the British invention of canning, which has changed how we eat. Viewers also learn how canned food could cause the harshest diseases and how Louis Pasteur discovered why with his germ theory. And now, the future brings canned food that is "zapped" through a process called raddapertization.
---
Related Titles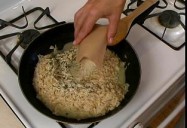 Food Additives
Learning Seed
200203
Do you know what maltodextrin is? No, it's not the winning word from the national spelling bee...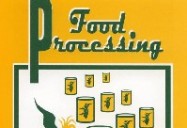 Food Processing: A Video Field Trip
Learning Seed
200145
What happens to food between the farm and the fork? Take this video field trip inside food...