Home / Cures: Quirky Science
Cures: Quirky Science

This item is only available for Canadian orders.
This title is a part of the series
Quirky Science Series
Throughout the history of mankind, the business of curing, understanding, and treating disease has taken a rather peculiar path. Some procedures have proven to be very efficient while other methods could only have made things worse for the patient. This program traces the history of bacteria and antibiotics. From Alexander Fleming to "super drugs" for superbugs, have these cures led to bacteria becoming more resistant and harder to kill? What else will the future bring? A cure against the flu?
---
Related Titles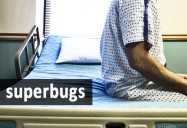 Rise of the Superbugs
Films Media Group
394439
Before the advent of antibiotics in the 1930s it was not uncommon for people to die of pneumonia or...
Fungi, Bacteria, and Protists Series
Visual Learning Systems
110246
Specifically designed for a high school/introductory college science course, this three-part series...