Home / Arc of Light: A Portrait of Anna Campbell Bliss
Arc of Light: A Portrait of Anna Campbell Bliss

This item is only available for Canadian orders.
Taking inspiration from science and technology as well as art history, Anna Campbell Bliss developed a style that synthesized many of the movements of early 20th - century modernism. This film traces the broad spectrum of Bliss's life and work, ranging from the influences of her early childhood and her groundbreaking career as a Harvard-trained architect to her emergence as a cutting-edge artist fusing a wide range of elements: mathematics, computers, printmaking, calligraphy, and more. Featuring interviews with Bliss and her husband, Robert, as well as with other notable art world professionals, the documentary shows how Bliss's career was shaped by her studies with Bauhaus exponents Walter Gropius and György Kepes, and how associations with Josef Albers, R. Buckminster Fuller, and other figures were also crucial. In addition, the film touches on what may have been Bliss's greatest personal challenge - a period, thankfully temporary, in which cataracts threatened to destroy her eyesight.
---
Related Titles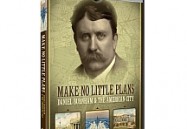 Make No Little Plans: Daniel Burnham and the American City
PBS Video
041415
The story of Daniel Burnham, a dreamer, who shaped some of America's best-known places and spaces...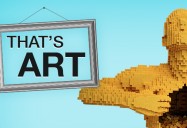 That's Art Series
Blue Ant Media
BAM063
Art is all around us: tattoos, graffiti, movie posters and book covers. That's Art?! introduces you...