Home / Breaking the Taboo: Have We Lost the War on Drugs?
Breaking the Taboo: Have We Lost the War on Drugs?

This item is only available for Canadian orders.
The war on drugs has been raging for more than 40 years. Over a trillion dollars has been spent, millions of people imprisoned, and countless thousands killed. And the result? Drugs are cheaper and more prevalent than ever before, and in a growing number of countries drug cartels are a major threat to national security. Narrated by Morgan Freeman, this documentary examines the UN-sanctioned war on drugs, charting its origins and its devastating impact on countries such as the U.S., Colombia, Russia, Mexico, and Brazil. The film features prominent statesmen including former presidents Bill Clinton, Jimmy Carter, and César Gaviria of Colombia, who press for the urgent need to break the political taboo and support drug liberalization, per the conclusions of the 2011 Global Commission on Drug Policy.
---
Related Titles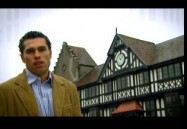 Coca: A New Leaf of Life
Films Media Group
393622
A seldom-discussed dimension of the war on drugs is the plight of impoverished farmers in the...