Home / A Future of Abundance: Is the World Better Than We Think?
A Future of Abundance: Is the World Better Than We Think?

This item is only available for Canadian orders.
While the media tells us that the world is in an unparalleled state of downward spiral, Peter Diamandis, cofounder of Singularity University and author of Abundance: The Future is Better Than You Think,believes that technology is advancing rapidly in ways that will easily provide all of Earth's inhabitants with their basic needs while addressing today's environmental concerns. This program visits with Diamandis at the Singularity University campus, where he explains his reasoning, then examines some revolutionary technologies designed to alleviate hunger, improve health care, and save natural resources. Ventures profiled include the Sahara Forest Project, which pairs cutting-edge water desalination with solar power to produce food; an app that lets users diagnose medical conditions without a doctor's visit; and 3-D printers capable of creating consumer goods at home. Diamandis' great faith in the power of the Internet as a research tool is illustrated by a quick look at 15-year-old Jack Andraka, who used it to invent a test for early detection of pancreatic cancer.
---
Related Titles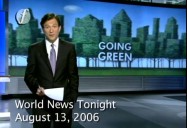 Going Green: Real - World Solutions for the Environment
Films Media Group
393350
It's easy to talk about environmental stewardship, but quite another matter to practice it. This...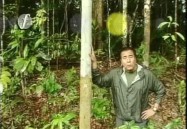 Planet Earth: 7 Ways to Help Save the World
Films Media Group
393352
As the world wakes up to the need to protect the environment, ABC News continues to cover the most...