Home / Children and Grief
Children and Grief

This item is only available for Canadian orders.
In Children and Grief, ten brave children share their stories of losing a loved one. We hear about their grief and loss, how they are coping and healing. Their advice for other children who have lost a loved one is honest, sincere and heartfelt. These children have experienced a life-changing event, yet they manage to share their stories with a sense of strength and resiliency. Viewers will be left with a sense of hope and an understanding that they are not alone in experiencing death.
2014 Notable Children's Video selection by the Association for Library Service to Children (ALSC), a division of the American Library Association (ALA)
---
Related Titles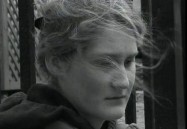 When Someone Dies: Bereavement and Loss
Human Relations Media
600305
Adolescence is a time of tumultuous changes, but no change is more overwhelming than suddenly...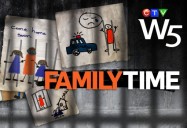 Family Time: W5
CTV
CTV626
Ten-year-old Mason Lang and his 5-yearold sister, Madison, live with a burden that is rife with...