Home / Crowdfunding and Grants
Crowdfunding and Grants

This item is only available for Canadian orders.
Lots of people have great ideas and enthusiasm for projects that will make the world a better place, help their community, or advance their own goals, but few know how to take their great idea and turn it into a reality. This two-part series explores two popular fundraising methods—grant writing and crowdfunding—and breaks down the two most essential parts of the process: crafting a persuasive argument for why your project is worth funding, and putting together a solid budget for how much the project will cost. Using examples of a garage band looking to record their first album (crowdfunding) and a nurse looking to start a local elder care awareness initiative (grants) this program is a timely, essential series for budding entrepreneurs, artists, and advocates.
2-part series, 18-20 minutes each.
---
Related Titles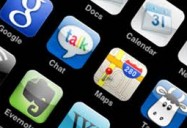 Creating Mobile Apps
Films Media Group
394351
With the app market in boom mode, entrepreneurs across America and around the world have poured...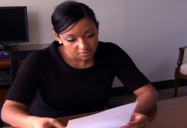 You're the Boss: Starting and Running Your Own Business
Films Media Group
394136
Designed for anyone currently weighing the decision to launch a business as well as those who want...