Home / Internet Research: What's Credible?
Internet Research: What's Credible?

This item is only available for Canadian orders.
On the Internet, it's incredibly easy, and fast, to research a topic with a few simple keystrokes. But it's also incredibly easy to end up with unreliable and non - credible information that makes your research efforts fruitless. With an overwhelming abundance of options after doing an Internet search, how can you tell which results are reliable? In this video, viewers will learn strategies for narrowing down results and honing in on credible sources of information online. Experts such as college professors and media librarians offer advice, while students share their own experiences. A special section on one of today's most popular research sites - Wikipedia - investigates whether it's trustworthy or not for academic or professional use.
---
Related Titles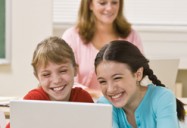 Wikis in the Classroom
Films Media Group
394295
Web 2.0 technologies, such as wikis, have enabled educators and students to become instant creators...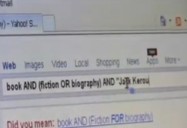 Effective Internet Search: Basic Tools and Advanced Strategies
Films Media Group
394155
Formed decades ago from a small pool of data sources, the Internet has grown into a seemingly...