Home / A TV in the Baby Bottle
A TV in the Baby Bottle

This item is only available for Canadian orders.
Whether it's to give parents a break from caretaking, to provide kids with an educational head start, or a guilt - free mixture of both, TV shows that purport to be good for a baby's brain attract more new viewers every year. But can children really learn from targeted edutainment the way they can from live human beings, or even by playing with objects like simple wooden blocks? In this program, psychologists from Seattle Pacific University's Baby Lab and BabyFirstTV representatives discuss what's really going on when an infant appears mesmerized by a kiddie show and whether it's possible that the programs are doing more harm than good.
---
Related Titles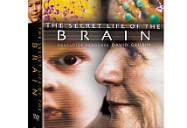 Secret Life of the Brain 3PK DVD
PBS Video
040024
A startling new map of the human brain has emerged during the past decade of neuroscience research,...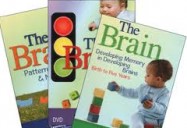 The Brain DVD Series
Learning ZoneXpress
430155
This set of DVDs bring a practical, easy to understand approach to how children's brains learn...