Home / Conceiving Family: Stories of Gay and Lesbian Adoption
Conceiving Family: Stories of Gay and Lesbian Adoption

This item is only available for Canadian orders.
Following filmmaker Amy Bohigian and her partner as they adopt 15-month-old twins, this program highlights the legal, social, and personal difficulties that accompany the rewards of parenthood when gays and lesbians start families through adoption. Required to live with the twins' foster parents for two weeks to help the children transition, Bohigian and the other adults are forced to work out their different attitudes towards same-sex parenting, with surprising results. Also profiled: long-term partners fighting to both be legitimized as legal parents, a birth family with second thoughts about giving their child to a same-sex couple, lesbian foster parents grappling with the return of a baby to her native community, and two men daunted by the cost of surrogacy.
Produced in Canada.
Winner, Best Documentary Feature, Women in Film Festival (Vancouver)
Winner, Royal Reel Award, Canada International Film Festival
---
Related Titles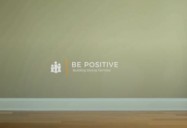 Building Strong Families
Learning ZoneXpress
430202
Encourage and engage parents and children to create lasting bonds to build stronger families. Join...