Home / Nurturing Leadership
Nurturing Leadership

This item is only available for Canadian orders.
Are leaders born, or made? This video shows that while certain personality traits may influence leadership abilities, there are also leadership qualities that can be learned and nurtured. Business leaders, politicians, coaches and others share their perceptions of what it takes to be a leader, relating to viewers that observing certain principles and adopting admirable behaviors can help develop leadership attributes. Integrity, honesty, dependability and the belief in an organization's core values are showcased, along with the elements necessary to create a culture of excellence. A basic definition of leadership as the action of leading a group of people toward a common goal is the preface to the importance of creating a vision of the future—the true mark of a leader. Listening, teamwork, motivation and the ability to engage others in a cause are also presented as leadership qualities. Many modern-day or historical capsules of leadership bring to life the concept of developing the traits to become a leader.
---
Related Titles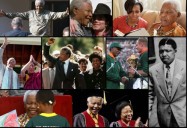 Nelson Mandela: Canada AM
CTV
CTV613
A short, informative biography of Mandela - covers his involvement with the African National...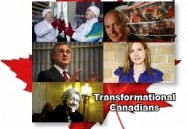 Transformational Canadians Series
CTV
CTV492
CTV has partnered with The Globe and Mail and Cyberpresse to celebrate Canadians who have sought to...