Home / A Transgender Teen's Transformative Journey Before Adulthood
A Transgender Teen's Transformative Journey Before Adulthood
When Nathan was a pre-teen, he loved riding his bike and sports of all kinds. But he was born as a girl named Natalie. "I always thought I was different than any of the girls, and from a young age, I was really adamant that I was a boy." His parents assumed Natalie was just a tomboy but finally, at age of 13, Natalie asked to be called Nathan, deciding to legally, socially and medically make the transition from girl to boy before becoming an adult. Tammy and Jim accepted Nathan as their son and supported his decision. Now with their support and help, he is one of growing number of transgender kids who transition before adulthood. This is the story of Nathan's journey over four years. Bullying had driven him to home learning on-line, but he was able to go back to a public school and graduate as a boy. 41 percent of transgender youth will attempt suicide before age 25, according to studies. Current estimates are that one of every thousand children is transgender. Nathan is grateful for the support of his parents, and for an understanding counsellor who offered unforgettable words of support when he was in Grade 2.
An ABC news production.
---
Related Titles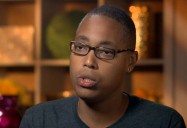 Intersex Children: A Journey Between Genders
Films Media Group
394732
A person born with both male and female genitals meets with the surgeon who operated on him as a...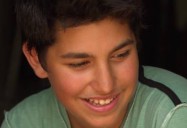 FRONTLINE: Growing up Trans
PBS Video
041805
Just a generation ago, it was adults, not kids, who changed genders. But today, many children are...