Home / Silence Broken - A Mother's Reckoning
Silence Broken - A Mother's Reckoning

This item is only available for Canadian orders.
Sue Klebold, Mother of Columbine shooter Dylan Klebold, gives her first television interview nearly 17 Years after the tragedy. She talks about her relationship with her son, about the victims, and about what happened inside her home leading up to the Columbine shooting. Diane Sawyer examines teenage mental health, warning signs of a child in crisis, and the possibility of preventing the next school shooting.
---
Related Titles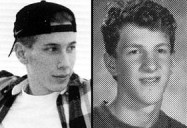 Aggression: Is Violence Learned?
Films Media Group
394625
Do children who watch violent TV shows become violent themselves, or is anyone from any background...