Home / Extreme Weather: Coastal Flooding
Extreme Weather: Coastal Flooding

This item is only available for Canadian orders.
With climate change, extreme storms are becoming ever more frequent. In December 2013, a giant storm surge hit the East Coast of England, the like of which hadn't been seen for 60 years. It caused millions of dollars worth of damage to people, homes and wildlife. This program looks at the causes and impacts and assesses how best to protect this vulnerable stretch of coastline against extreme weather hazards in the future.
---
Related Titles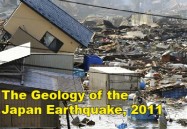 The Geology of the Japan Earthquake, 2011
CTV
CTV514
In the days after the devastating Japan earthquake on March 11, 2011, CTV's Canada AM aired...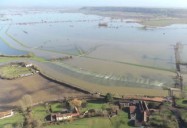 Extreme Weather: Somerset Flooding
Films Media Group
394914
In the winter of 2013/2014 the UK was hit by a succession of 13 low-pressure weather systems...