Home / Could A Robot Do My Job?
Could A Robot Do My Job?
We are on the brink of a technological revolution. Machines and artificial intelligence are beginning to replace jobs like never before. This program looks at the workplaces already using this new technology and asks whether we should feel threatened by it, or whether it will benefit all of us. Are we ready for one of the biggest changes the world of work has ever seen?
---
Related Titles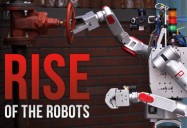 NOVA: Rise of the Robots
PBS Video
041838
Machines are everywhere. They run our factory assembly lines and make our coffee. But...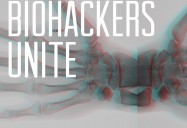 Biohackers Unite: Shift Series
Nootka Street Film Company Inc.
NSF003
How far can we push the limits of what it means to be human? Will using technology to improve and...