Home / Food: Serving Up Superbrands
Food: Serving Up Superbrands

This item is only available for Canadian orders.
Heinz has sold baked beans since the late 1880s, and even though the recipe has remained basically the same, the company still sells ten times as many beans as its nearest rival. Has nobody come up with a better product in 120 years, or is something else going on? Is branding so powerful that it can actually affect our taste buds? This program goes on the trail of international food and beverage conglomerates to determine how and why they shape our meal choices and dietary decisions. Seeing the power of the Heinz label in action among randomly selected consumers, viewers will also learn about the intense—and very expensive—marketing tactics behind Coca-Cola, Red Bull, and other brands.
A BBC Production.
---
Related Titles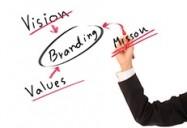 Buying Into Brand Marketing: How Marketing Shapes Perception
Learning Seed
200305
Hundreds of our daily decisions are influenced by brand marketing. Discover what a brand is and how...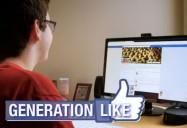 Frontline: Generation Like
PBS Video
041687
From the producer behind FRONTLINE's The Merchants of Cool, examine the evolving, complicated...