Home / How to Recognize Fake News Series
How to Recognize Fake News Series

This item is only available for Canadian orders.
Think of fake news as a disease. Without knowing how to identify and stop its spread, information literacy is at risk, especially among audiences whose critical thinking skills are vulnerable. This video series equips viewers with tools to spot the stories and images that are false, biased, altered or slanted, even those shared by trusted friends or family. Easy tips to detect and check fake news will encourage scrutinizing material for opinion, inaccuracy or misrepresentation. Target audiences learn how to avoid being duped by fake news and may be less quick to click until they know what's real and what's not.
---
Related Titles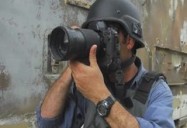 Investigative Reporting in the Digital Era
Films Media Group
394537
In the new world of tweets, blogs, and citizen journalism, what is the outlook for true...