Home / Fake News - Part 2: How to Recognize Fake News Series
Fake News - Part 2: How to Recognize Fake News Series

This item is only available for Canadian orders.
This title is a part of the series
How to Recognize Fake News Series
Fake news is prevalent because it seems so real. But passing it along via social media is more than sharing. It lends credibility to untrustworthy sources. By explaining click baits, bias and information bubbles, this video helps viewers discern what's real and what's not. Startling examples of altered photos reveal the skills employed by fake newsmongers. Cross-referencing to determine objective news sources and sites is explained along with reverse image search and expert confirmation. This video will assist viewers in getting past the hype of fake news to discover the real story.
---
Related Titles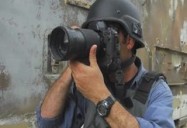 Investigative Reporting in the Digital Era
Films Media Group
394537
In the new world of tweets, blogs, and citizen journalism, what is the outlook for true...