Home / R.E. Olds and the First Auto City
R.E. Olds and the First Auto City

This item is only available for Canadian orders.
This documentary tells the story of Ranson Eli Olds, known as R.E. Olds, and the city where automobiles were first mass-produced. A pioneer of the American automotive industry, both Oldsmobile and REO were named after R.E. Although folklore claims it was Henry Ford who created the auto manufacturing industry in Detroit, this documentary shows that R.E. Olds, in fact, did it first in Lansing. Using historical photographs and film, interviews, and live footage, the story unfolds of a visionary thinker who created the basic concept for the modern assembly line, and a skilled labor force who transformed modern transportation.
---
Related Titles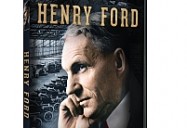 American Experience: Henry Ford
PBS Video
041613
HENRY FORD paints a fascinating portrait of a farm boy who rose from obscurity to become the most...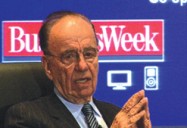 Rupert Murdoch: Media Emperor
Films Media Group
394067
How did the heir to a small Australian newspaper become the ruler of a global media empire? How has...