Home / Boxes for Katje
Boxes for Katje

This item is only available for Canadian orders.
After World War II, there is little left in Katje's town of Olst in Holland. Her family, like most Dutch families, must go without soap and milk, and must patch and repair their old, worn clothing. Then one spring morning, when the tulips bloom thick and bright, Postman Kleinhoonte pedals his bicycle down Katje's cobbled street to deliver a mysterious box from the 'land of plenty' - America! The box has been sent by Rosie, a girl from Mayfield, Indiana. The package is part of a goodwill effort to help the people of Europe. What's inside Rosie's package so delights Katje that she immediately sends off a letter of thanks, beginning an exchange that swells with so many surprises that the girls, as well as the townspeople of Olst and Mayfield, will never be the same.
---
Related Titles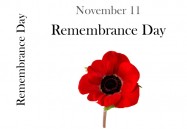 Remembrance Day
McIntyre Media Inc.
MCI044
A Canadian-produced look at Remembrance Day - its history, its stories, its meaning and its...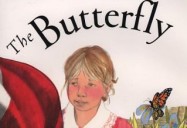 The Butterfly
Spoken Arts
530041
Since the Nazis, with their tall boots, have marched into Monique's small French village,...