Home / Making Healthy Choices: Fighting Teen Obesity
Making Healthy Choices: Fighting Teen Obesity

This item is only available for Canadian orders.
An astounding one in three adults and one in six children in the United States are categorized as obese. It's clear that America has an obesity problem. Worse yet, it is forecast by many scientists that this epidemic will become much worse in coming years. This fact-filled video clearly explains the effects and consequences of this crippling epidemic. The health hazards that accompany this lifestyle disease are exposed and explained in detail. These include such life-altering conditions as hypertension, diabetes, heart disease and cancer. The video and print curriculum combine to show viewers that they can take control and avoid obesity now and throughout their lives. The program motivates students to develop healthy food consumption habits and to engage in a life-long program of regular exercise.
Includes: Research-Based video (CC), plus teacher's resource book, student handouts and pre/post test in digital format.

GUIDE


No content found.

No content found.
---
Related Titles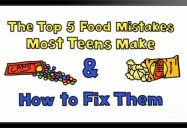 Top 5 Food Mistakes Most Teens Make & How to Fix Them
Pizza or pasta? Steak, chicken or beans? Whole milk or 2%? This lively program focuses on teen...
Human Relations Media
600594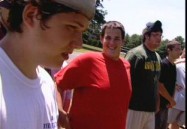 Obesity: Why Are We Getting So Fat?
Huge portion sizes, fat-filled diets, too much TV/video games and not enough exercise are common...
Human Relations Media
600342