Home / Frenemies: Unhealthy Friendships and What to Do about Them
Frenemies: Unhealthy Friendships and What to Do about Them

This item is only available for Canadian orders.
Catalogue Number:
600610
Producer:
Human Relations Media
Subject:
Guidance
Language:
English
Grade Level:
3 - 6
Country of Origin:
U.S.
Copyright Year
: 2012
Running Time:
21
Closed Captions:
Yes
What is a frenemy? How can you recognize a frenemy? How can a frenemy hurt you? Can you fix a relationship with a frenemy? When do you walk away from a friendship? This 18-minute video and print curriculum explores friendships gone awry and provides elementary students with strategies for coping with difficult friendships. True-to-life scenarios help kids identify when a friendship has turned negative and clearly demonstrate proven, constructive actions that work. The program includes a comprehensive Teacher's Resource Book written by a certified Special Education teacher. The guide includes a Differentiated Lesson Plan and extension activities to accompany the video.
Includes:Research-Based video, plus teacher's resource book with differentiated lesson plan, student handouts and pre/post test in digital format.

GUIDE


No content found.

No content found.
---
Related Titles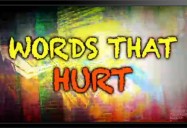 Words That Hurt
"Sticks and stones may break my bones, but words will never hurt me!" Every kid knows this old...
Human Relations Media
600608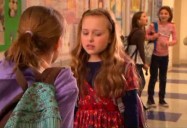 What Does It Mean to Be a Good Friend?
This program, featuring real kid-on-the-street interviews, fun animation and typical scenarios of...
Human Relations Media
600553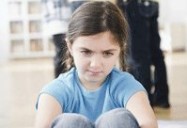 When You Feel Left Out
All kids feel hurt when they are ignored or excluded whether at home, at school, on the sports...
Human Relations Media
600609