Home / SCHOOL RULES: Being a Good Citizen at School
SCHOOL RULES: Being a Good Citizen at School

This item is only available for Canadian orders.
What does it take to be a good school citizen? How can students become better citizens at school? Engaging, age-appropriate program hosts help students understand five pillars of good school citizenship: 1) being respectful of other people and their property, 2) being respectful of school property, 3) following school rules, 4) displaying good character (responsibility, honesty, good listening, kindness) and 5) giving back to the school community. Each pillar is accompanied by straightforward examples that show students how they can be good citizens and how to create a harmonious school environment.
The program includes a comprehensive Teacher's Resource Book written by a certified Special Education teacher. The guide includes a Differentiated Lesson Plan and extension activities to accompany the video.
Includes: Research-Based video, plus teacher's resource book with differentiated lesson plan, student handouts and pre/post test in digital format.

No content found.

No content found.
---
Related Titles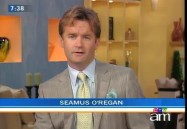 Amazing Kids (CANADA AM)
This video features five amazing kids. 7 year old Matthew Sawchuk appeared on Ellen DeGeneres' talk...
Human Relations Media
CTV367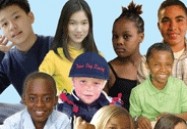 Amazing Kids of Character Series
This uplifting five-part series highlights crucial cornerstones of character courage, empathy,...
Human Relations Media
600469