Home / Commendable Customer Service
Commendable Customer Service

This item is only available for Canadian orders.
Everyone talks about "customer service." What is it, and why is it so important? As the frontline employee, the customer service representative is the most valuable and visible person to the customers - the one they go to first for every type of information and assistance. In this program, viewers will see how to provide exceptional customer service with a smile, a professional appearance, and a positive attitude. It covers the basics - fielding questions, solving problems, cheerfully responding to customer requests...and much more. And because so much interaction takes place over the telephone, viewers will learn how to stay in control when dealing with demanding or rude customers, how to actively listen, and how to come up with solutions that satisfy.
---
Related Titles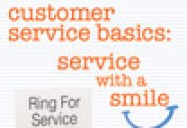 Customer Service Basics: Service with a Smile
Learning ZoneXpress
430149
In this humorous video that is reminiscent of "The Office", join the employees of the fictitious...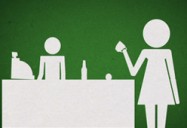 Customer Service Essentials Series
Films Media Group
394347
Whether it happens in person, by telephone, or online, good customer service is vital. In fact...