Home / ADHD & LD Powerful Teaching Strategies
ADHD & LD Powerful Teaching Strategies

This item is only available for Canadian orders.
Today's classroom teachers require greater skills than ever before. They are faced with both the challenges and opportunities of increased diversity, the inclusion of students with disabilities, as well as the demands of academic standards and high stakes testing. Education professionals must be well equipped to implement proven and successful strategies and accommodations.

This newly revised 2008 DVD incorporates a Response-to-Intervention (RTI) framework to help teachers address the needs of students who present the characteristics of ADHD and/or LD in their general education classrooms. Sandy Rief, nationally acclaimed author and leading authority on educating students with attention, behavioral and learning difficulties, presents a wide range of proven and successful strategies that can be used in the initial stages of RTI implementation. The most comprehensive resource of its kind on the market today!

In this video, you will observe:

differentiating instruction in the classroom
collaborating and teaming for success
engaging students' attention and active participation
classroom management and behavioral intervention
organization, study skills & written language strategies
It specifically illustrates how educators can greatly assist students with attentional, behavioral, and learning challenges within their classrooms using these effective techniques and provides a powerful tool for learning and teaching students with ADHD and LD in the general education environments.
---
Related Titles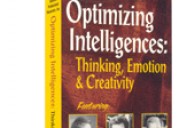 OPTIMIZING INTELLIGENCES: Thinking, Emotion and Creativity
National Professional Resources
981013
Educators who teach children, psychologists who counsel clients, and social service professionals...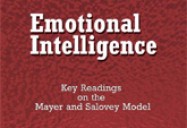 EMOTIONAL INTELLIGENCE: A New Vision for Educators
National Professional Resources
981016
Based on his best selling book, Emotional Intelligence: Why it can matter more than IQ, Daniel...