Home / OPTIMIZING INTELLIGENCES: Thinking, Emotion and Creativity
OPTIMIZING INTELLIGENCES: Thinking, Emotion and Creativity

This item is only available for Canadian orders.
Educators who teach children, psychologists who counsel clients, and social service professionals who work with families, are all striving to answer one of life's most fundamental questions: How do we develop human potential? The search for the answer to this question has led National Professional Resources, Inc. (NPR) to bring together three of the most internationally renowned authorities, who through their theories and research are transforming our thinking about learning, intelligence and happiness.

Mihaly Csikszentmihalyi (pronounced "chick-SENT-me-high") is a professor at the University of Chicago and author of the national best seller Flow. Howard Gardner, a Harvard University professor, is the author of Multiple Intelligences, and Daniel Goleman is author of the international best seller Emotional Intelligence.

The host for our journey of discovery is Peter Salovey, Yale University professor and co-founder of the theory of emotional intelligence. Dr. Salovey helps us explore three of the most innovative paradigms about human growth, learning and potential.

These psychologists challenge many of our traditionally held beliefs about learning and intelligence. Their views are making a great impact in our schools, mental health facilities and even in our work place.

Also included are staff from Four Winds Hospital in New York, as well as world reknown educators Renilde Montessori of the Assoc. Montessori Internationale, Maurice Elias, Professor at Rutgers University, and Jo Gusman, educational consultant on second language learners.
---
Related Titles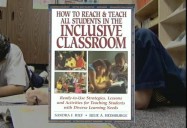 ADHD & LD Powerful Teaching Strategies
National Professional Resources
981001
Today's classroom teachers require greater skills than ever before. They are faced with both the...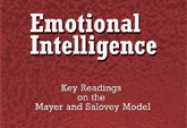 EMOTIONAL INTELLIGENCE: A New Vision for Educators
National Professional Resources
981016
Based on his best selling book, Emotional Intelligence: Why it can matter more than IQ, Daniel...