Home / EMOTIONAL INTELLIGENCE: A New Vision for Educators
EMOTIONAL INTELLIGENCE: A New Vision for Educators

This item is only available for Canadian orders.
Based on his best selling book, Emotional Intelligence: Why it can matter more than IQ, Daniel Goleman's fascinating and persuasive video argues that our view of human intelligence is far too narrow. Drawing on groundbreaking research, Goleman shows that Emotional Intelligence is more important than IQ. It is a different way of being smart that is more critical to success in life. Research indicates that our emotions play a much greater role in decision making and individual success than has been commonly acknowledged.

In this exciting video produced by National Professional Resources, Inc., join Dan Goleman and other educators as they effectively incorporate Emotional Intelligence into their classrooms. Given the serious problems of student discipline, violence, teen pregnancy, substance abuse and school dropouts, the role of emotional literacy in education is essential. These problems are symptoms of deficits in Emotional Intelligence. Find out what we can do as educators to effectively incorporate Emotional Intelligence into our classrooms.
---
Related Titles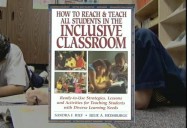 ADHD & LD Powerful Teaching Strategies
National Professional Resources
981001
Today's classroom teachers require greater skills than ever before. They are faced with both the...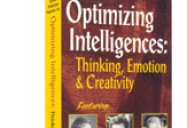 OPTIMIZING INTELLIGENCES: Thinking, Emotion and Creativity
National Professional Resources
981013
Educators who teach children, psychologists who counsel clients, and social service professionals...