Home / Inclusion A Service, Not a Place
Inclusion A Service, Not a Place

This item is only available for Canadian orders.
Revised in 2008, this production provides a comprehensive framework for administrators, teachers and staff developers to build an effective schoolwide approach that focuses on "service" rather than "location" in teaching special education students. Using clips from actual classrooms. the framework takes on additional meaning as its main features are seen "in action." This is true theory in practice and includes reference to RTI. The book, which is included with the video, is also a "stand alone" that supports the implementation of inclusive practices by presenting the following: a definition and description of the inclusive practice, the relationship of the practice to IDEA, discussion of interventions with major focus on Response to Intervention (RTI) and Positive Behavior Intervention Support (PBIS) "best practices," based upon experience and current research, collaboration strategies, differentiation in classrooms roles for school personnel, administrators, related services providers, and clinicians, roles for parents, "black line" masters for use in staff development activities, or by teachers to help structure inclusive classrooms, references for additional treatment about each topic, additional information about resources, organizations, videos, web sites, and a glossary
---
Related Titles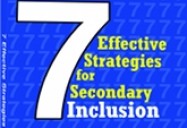 7 Effective Strategies For Secondary Inclusion
National Professional Resources
981084
Inclusion of students with disabilities at all levels is a challenge, one that has been intensified...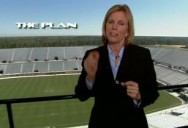 Winning Strategies for Inclusive Classrooms
National Professional Resources
981095
Winning teams execute sound strategies and good coaching. It is no different in today's inclusive...