Home / L'héritage de la guerre
L'héritage de la guerre

This item is only available for Canadian orders.
Cette vidéo est une puissante représentation des étapes de la guerre. Elle permet de suivre les soldats de l'excitation de s'enrôler aux ravages du combat, de l'euphorie de la victoire aux conséquences inévitables du traumatisme, du deuil et du souvenir. Elle présente des séquences originales de la Deuxième Guerre mondiale et les histoires de vétérans encore vivants dont l'héritage est la démocratie et la liberté.
Matériel supplémentaire : Des segments d'entrevues effectuées auprès de vétérans de la Deuxième Guerre mondiale, y compris un homme qui s'est échappé un camp japonais de prisonniers de guerre; une femme qui a transporté des soldats blessés en lieu sûr en Blitz Buggy; un photographe de guerre, maintenant presque aveugle, qui peut décrire en détail chaque image qu'il a développée; et, un autochtone canadien qui a été formé comme radiotélégraphiste/mitrailleur de bord et qui a courageusement participé à 30 missions en vol au-dessus de l'Allemagne.
** Please click here for the English version of this program. **
---
Related Titles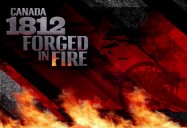 Canada 1812: Le Baptême du feu
Blue Ant Media
BAMF00
Canadians say the Americans were trying to take over Canada. Americans say they were trying to...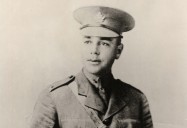 Histoires de courage
Sound Venture
SVP400
La vie d'un pilote stagiaire Canadien - Le Royal Flying Corps établit le premier programme de...