Home / Craniosacral Therapy Techniques
Craniosacral Therapy Techniques

This item is only available for Canadian orders.
Catalogue Number:
AV0051
Producer:
Aesthetic VideoSource
Subject:
Tech/Voc
Language:
English
Grade Level:
9 - 12, Post Secondary
Country Of Origin:
U.S.
Copyright Year
: 2010
Running Time:
147
John Hoffmann, CMT, demonstrates the techniques used in a general craniosacral therapeutic session to assess and palpate the fluidity of the craniosacral system which affects the body's overall health. This holistic, hands-on technique alleviates the restrictions on the craniosacral flow that can cause illness, pain, and dysfunction. In addition to the demonstration, Hoffmann also discusses the benefits and contraindications, origins and theories underlying craniosacral therapy, the craniosacral system's anatomy and physiology, how the system affects the body's well-being, the anatomy and physiology of fascia diaphragms, how to integrate craniosacral therapy with other modalities, and how to release "energy cysts".
---
Related Titles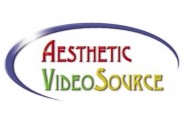 Facial Equipment Techniques
Aesthetic VideoSource
AV0017
Rita Page, an award-winning CIDESCO diplomat, successfully navigates through the confusing world of...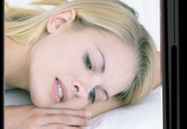 Lymphathic Drainage Massage Therapy - Face & Neck
Aesthetic VideoSource
AV0049
Jennifer Bryant, LMT, and Eva Mileski, renowned award-winning European aesthetician and LMT, guide...