Home / Thai Acupressure Massage: Feet, Hands & Face for the Table
Thai Acupressure Massage: Feet, Hands & Face for the Table

This item is only available for Canadian orders.
This title is a part of the series
Thai Acupressure Massage: Feet, Hands & Face Set
Catalogue Number:
AV0057
Producer:
Aesthetic VideoSource
Subject:
Cosmetology
Language:
English
Grade Level:
9 - 12, Post Secondary
Country Of Origin:
U.S.
Copyright Year
: 2011
Dr. Anthony James, CMT, ND, MDAM, the top instructor in the United States, demonstrates how to provide a complete Thai acupressure massage for the feet, hands, and face; also a Thai reflexology balancing treatment for the feet and hands, all on a massage table. He walks you step by step through the procedures. Dr. James also discusses the origins of these techniques; chakras, lom and marma points, and Sen lines; benefits and contraindications; and, how to market these offerings. With the massage, you can help balance energy, bring a nurturing awareness to the client, and enhance circulation. The reflexology treatments likewise offer rejuvenating benefits from increased circulation. The treatments will help correct dehydration, edema, swelling of the joints, and lack of motion.
---
Related Titles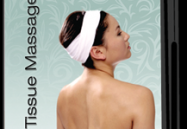 Deep Tissue Massage Therapy: Shoulder Girdle
Aesthetic VideoSource
AV0037
Go deeper with deep tissue massage on the shoulder girdle, including the musculo-skeletal area of...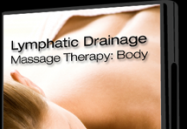 Lymphathic Drainage Massage Therapy - Body
Aesthetic VideoSource
AV0048
Expert massage therapist and instructor, Meade Steadman, demonstrates step-by-step how to provide...