Home / The Hidden Order: Chemistry and the Elements, from John Dalton to Henry Moseley
The Hidden Order: Chemistry and the Elements, from John Dalton to Henry Moseley

This item is only available for Canadian orders.
This title is a part of the series
Elements: Making Sense of Matter
Catalogue Number:
BBC002
Producer:
BBC
Subject:
Science
Language:
English
Grade Level:
9 - 12, Post Secondary, Adult
Country Of Origin:
U.S.
Copyright Year
: 2010
Running Time:
49
At the beginning of the 19th century, 55 elements had been discovered, and although scientists had no idea how many more they might yet find, they already had a suspicion that there was some sort of unifying pattern behind them all. This program charts the quest for order among the chemical elements by examining the contributions of Dmitri Mendeleev, creator of the periodic table of elements, and many other chemists and physicists: John Dalton, Jöns Jakob Berzelius, Johann Wolfgang Döbereiner, Stanislao Cannizzaro, John Newlands, Robert Bunsen, Gustav Kirchhoff, Paul Émile Lecoq de Boisbaudran, Ernest Rutherford, Niels Bohr, and Henry Moseley. Original BBC broadcast title: The Hidden Order.
---
Related Titles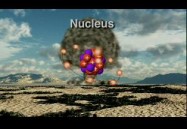 Atoms, Molecules, and Compounds
Films Media Group
393809
All matter in the observable universe from a single blade of grass to a planet in a faraway galaxy...