Home / Seven Wonders of the Solar System
Seven Wonders of the Solar System

This item is only available for Canadian orders.
Catalogue Number:
BBC011
Producer:
BBC
Subject:
Science
Language:
English
Grade Level:
9 - 12, Post Secondary, Adult
Country Of Origin:
U.S.
Copyright Year
: 2010
Using dramatic CGI imagery as well as breathtaking photographs from space probes and state-of-the-art telescopes, this five-part series journeys to the planets and moons in our celestial neighborhood. It reveals the bizarre, the majestic, and the unexpected among our solar system's diverse phenomena—amounting to a guided tour of the interplanetary arena that is both our home and our frontier. In addition, each episode uses examples from Earth's geology and climate to help illustrate astronomical concepts. Take the tour!
A BBC/Science Channel Coproduction. 5-part series, 50 minutes each.
"This series...rivals the legendary Cosmos series with Carl Sagan from the late seventies. It is a stunning production, full of actual NASA photos and beautiful artwork depicting travel through the solar system. We are led on our journey by astrophysicist Brian Cox, who obviously has a passion and awe for what he is describing....I recommend these videos to anyone with even a slight interest in astronomy." —Science Books & Films (Editor's Choice; 2012 Science Books & FilmsBest List)
"Each DVD in this series is a marvel to watch....Computer-generated imagery and astounding images from space probes and telescopes are used to make the tour amazing." —Library Media Connection
---
Related Titles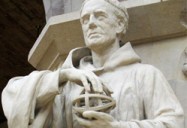 The History of Science
BBC
BBC004
For 3,000 years, humans have wrestled with the great questions of existence. This fascinating...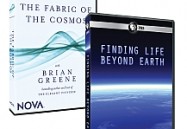 Fabric of the Cosmos / Finding Life Beyond Earth DVD Set
PBS Video
041484
If you are interested in space and the mystery that comes with it then you will enjoy this Fabric...