Home / Order Out of Chaos
Order Out of Chaos

This item is only available for Canadian orders.
This title is a part of the series
Seven Wonders of the Solar System
Catalogue Number:
BBC013
Producer:
BBC
Subject:
Science
Language:
English
Grade Level:
9 - 12, Post Secondary, Adult
Country Of Origin:
U.S.
Copyright Year
: 2010
Running Time:
50
The pleasant order we see in our cosmic backyard was, ironically, carved from a chaotic cloud of gas. This program helps develop an understanding of that eons-long process and its ramifications. Studying Saturn's rings, perhaps the brightest jewel to emerge from the ancient celestial maelstrom, the film points out echoes of early-solar-system physics in Oklahoma tornadoes and an Icelandic lagoon. Viewers come to understand how gravity and other forces that kneaded the primordial gas cloud into shape also created one of the most frenzied and frightening phases in the solar system's history - when a rain of comets and asteroids turned our extraterrestrial neighborhood into an immense shooting gallery.
---
Related Titles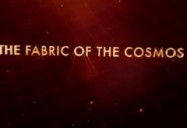 NOVA: The Fabric of the Cosmos
PBS Video
041459
This series, based on the best-selling book by renowned physicist and author Brian Greene, takes us...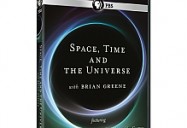 Space, Time, and the Universe with Brian Greene
PBS Video
041592
Host Brian Greene, professor of physics and mathematics at Columbia University and best-selling...