Home / The Thin Blue Line
The Thin Blue Line

This item is only available for Canadian orders.
This title is a part of the series
Seven Wonders of the Solar System
Catalogue Number:
BBC014
Producer:
BBC
Subject:
Science
Language:
English
Grade Level:
9 - 12, Post Secondary, Adult
Country Of Origin:
U.S.
Copyright Year
: 2010
Running Time:
50
It's hard to believe that only a flimsy envelope of gas protects life on our planet. But, as this program shows, Earth isn't the only world wrapped in a tenuous, constantly shifting blanket…and at one time, there may have been more. A visit to Africa's Namib Desert helps illustrate what happened to poor Mercury when, early on, it was stripped of its atmosphere and fully exposed to the Sun's heat. Aided by a stunning backdrop of Alaskan glaciers, the film segues to a study of Titan, Saturn's chief moon, which is shrouded in a thick, murky atmosphere. Earth's probes have detected massive lakes beneath the shroud, but their chemical make-up is not entirely understood—Titan's atmosphere does its job well.
---
Related Titles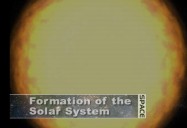 The Planets: Space Science Series
Films Media Group
010328
Any study of the universe requires a solid understanding of the solar system "home sweet home" and...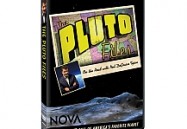 NOVA: The Pluto Files
PBS Video
041294
Join Hayden Planetarium's director Neil deGrasse Tyson as he follows the story of Pluto's discovery...