Home / Dead or Alive
Dead or Alive

This item is only available for Canadian orders.
This title is a part of the series
Seven Wonders of the Solar System
Catalogue Number:
BBC015
Producer:
BBC
Subject:
Science
Language:
English
Grade Level:
9 - 12, Post Secondary, Adult
Country Of Origin:
U.S.
Copyright Year
: 2010
Running Time:
50
Like Earth, most of the worlds that orbit the Sun are made of rock, but, geologically speaking, any kinship among the interplanetary legion largely ends there. Some of our neighbors are alive, as it were, while others are frozen artifacts of a long-vanished era. This program visits subjects in the solar kingdom that still show a pulse and examines the factors that have kept them active. Creating a frame of reference with a discussion of planetary size and a visit to Hawaii's Mauna Kea volcano, the film takes viewers to a much larger mountain, the extinct Olympus Mons on Mars, then travels to a remote fragment of rock that should, by all rights, be cold and dead. Io, a moon of Jupiter, is home to extraordinary lava lakes and volcanic plumes.
---
Related Titles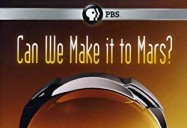 NOVA scienceNOW: Can We Make it to Mars?
PBS Video
041352
This NOVA scienceNOW poses the question - Can We make it to Mars? - and host Neil deGrasse Tyson...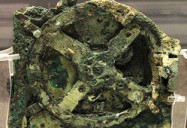 What Is Out There? A History of Astronomy
BBC
BBC005
Our evolving view of the universe represents one of the great, overarching stories of human...