Home / Mapping the World
Mapping the World

This item is only available for Canadian orders.
Catalogue Number:
BBC017
Producer:
BBC
Subject:
Geography
,
History
,
Science
Language:
English
Grade Level:
9 - 12, Post Secondary, Adult
Country Of Origin:
U.S.
Copyright Year
: 2010
From prehistoric rock art to the globe-spanning visions of Google Earth, this three-part series tells the dramatic story of mapmaking - its origins, development, myriad uses, and ongoing potential. Each episode addresses technological hurdles in the evolution of cartography while shedding light on issues relating to power, wealth, religion, and human knowledge across history. After following these seismic scientific and cultural shifts, viewers may never look at maps in the same way again. Presented by Professor Jerry Brotton of Queen Mary, University of London.
A BBC Production. 3-part series, 49-51 minutes each.
---
Related Titles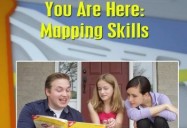 You Are Here: Mapping Skills
McIntyre Media Inc.
MCI069
Maps, even simple ones, give children the opportunity to navigate in their world with confidence...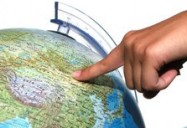 Where in the World Are We?: Mapping Skills
McIntyre Media Inc.
MCI070
The world is an amazing place! It's also huge. Young students need to have a frame of reference...