Home / Human Planet: How Earth Made Us - The Untold Story of History
Human Planet: How Earth Made Us - The Untold Story of History

This item is only available for Canadian orders.
This title is a part of the series
How Earth Made Us: The Untold Story of History
Catalogue Number:
BBC026
Producer:
BBC
Subject:
Geography
,
History
,
Science
Language:
English
Grade Level:
9 - 12, Post Secondary, Adult
Country Of Origin:
U.S.
Copyright Year
: 2010
Running Time:
50
Earth, water, wind, and fire…according to tradition, these four pieces make up the complex puzzle of our world. In the spirit of that tradition, is there a fifth component, one so close and disturbingly powerful that we choose to overlook it? This program reverses the concept that nature shapes human destiny and instead focuses on the impact our species has had, and will continue to have, on the Earth's geological cycles. Perhaps surprisingly, the effects of human activity are not completely negative, even though today our footprint is bigger than ever and has the potential to do extreme, even irrevocable harm. The question viewers are left with is this—how will we use our influence over nature, now that we know its extent?
A BBC/National Geographic-U.S. Co-production in Association with ZDF.
---
Related Titles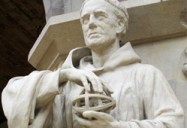 The History of Science
BBC
BBC004
For 3,000 years, humans have wrestled with the great questions of existence. This fascinating...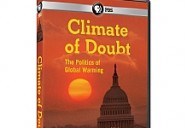 Frontline: Climate of Doubt
PBS Video
041616
Four years ago, climate change was hot. Politicians from both parties, pressed by an anxious...