Home / Into the Mind: Emotions
Into the Mind: Emotions

This item is only available for Canadian orders.
This title is a part of the series
Into the Mind
Catalogue Number:
BBC028
Producer:
BBC
Subject:
Psychology
,
Science
Language:
English
Grade Level:
9 - 12, Post Secondary, Adult
Country Of Origin:
U.S.
Copyright Year
: 2010
Running Time:
49
Where do emotions come from, and why do we experience them? Is there a connection between reason and emotion? In this program, host Michael Mosley uses vintage footage and his own willingness to be a test subject to review classic and sometimes disturbing experiments on the nature of fear, love, and empathy. The discussion includes John B. Watson's tests on 9-month-old "Little Albert," in which the infant was conditioned to feel fear; António Damásio's findings on gambling, logic, and decision making; and the work that Harry Harlow did with monkeys and their surrogate mothers that helped change thinking about the value of cuddling a newborn baby.
A BBC Production.
---
Related Titles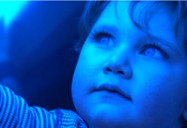 Love, Hate, and Everything in Between: A Film on Empathy
Films Media Group
394398
Drawing upon the work of psychologist Simon Baron-Cohen, neuroscientists Vittorio Gallese and...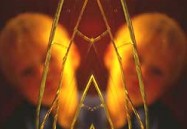 In the Shadow of Feeling
Films Media Group
394274
Without remorse or empathy, psychopaths control, even kill, others for personal profit. But every...