Home / Into the Mind: Broken Brains
Into the Mind: Broken Brains

This item is only available for Canadian orders.
This title is a part of the series
Into the Mind
Catalogue Number:
BBC030
Producer:
BBC
Subject:
History
,
Psychology
,
Science
Language:
English
Grade Level:
9 - 12, Post Secondary, Adult
Country Of Origin:
U.S.
Copyright Year
: 2010
Running Time:
52
Head injury, epilepsy, experimental surgery gone wrong—in this program, host Michael Mosley provides evidence that these medical misfortunes have helped break new ground in understanding how healthy brains work. Examples include HM, the victim of a botched lobotomy that left him unable to form new memories, but whose subsequent participation in studies significantly advanced knowledge of human memory; Paul Broca's identification of a speech production area in the frontal lobes, illustrated by a visit to the Musée Dupuytren, where the brains of his patients are still preserved; and the case of a split-brain operation that cured epilepsy, but with an unforeseen result: the patient's left hand seemed to have a mind of its own.
A BBC Production.
---
Related Titles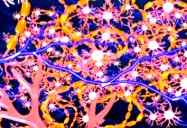 Brainstorm Within: New Hope for Epileptics (W5)
CTV
CTV443
A rediscovered surgical procedure is providing hope to epileptics who don't benefit from...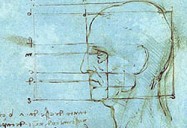 Who Are We? A History of Brain Science
BBC
BBC010
We now know that the brain is the organ which, more than any other, makes us human - and yet, until...