Home / Fry's Planet Word Series
Fry's Planet Word Series

This item is only available for Canadian orders.
Catalogue Number:
BBC031
Producer:
BBC
Subject:
English
,
Language Arts
Language:
English
Grade Level:
9 - 12, Post Secondary
Country Of Origin:
United States
Copyright Year
: 2011
Wordsmith Stephen Fry is the perfect guide for this fascinating exploration of language, from cutting-edge linguistics research to the glories of world literature. The five-part series takes viewers through the thousands of years since man first mastered speech to the cyber world of today, with its HTML, e-books, and texting. With insights from linguists, writers, scholars, and comedians, the series reveals how language is used, abused, and continually evolving.
A BBC Production. 5-part series, 57–60 minutes each.
---
Related Titles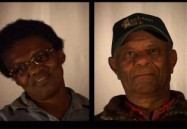 Conversation: Exploring Preconceived Notions about Otherness
Films Media Group
393725
You're walking down the street and you see someone approaching. You glance at his or her face and...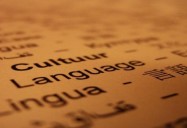 Language Matters with Bob Holman
PBS Video
041779
There are more than 6,000 languages in the world. We lose one every two weeks; hundreds will be...