Home / Arctic, with Bruce Parry
Arctic, with Bruce Parry

This item is only available for Canadian orders.
Catalogue Number:
BBC037
Producer:
BBC
Subject:
Environmental Studies
,
Science
,
Travel
Language:
English
Grade Level:
9 - 12, Post Secondary
Country Of Origin:
U.S.
Copyright Year
: 2011
Closed Captions:
Yes
The Arctic is on the point of enormous, irreversible change. The effects of global warming are magnified in this area, as the sea ice is melting, new land is appearing and with it, fresh boundaries are being drawn. Indigenous ways of life that have remained virtually unchanged for millennia will cease within our lifetimes - but for others, the untold riches of the oil, gas and minerals slowly being revealed under the polar ice cap promise countless opportunities. Over the course of one summer, Bruce Parry immersed himself in the lives of the Arctic's people. From the fishermen in the Bering Sea, to oil workers tapping the vast wealth of the Arctic reserve, native hunters desperately clinging on to the last breath of their culture, bush pilots, miners, fire-fighters and scientists mapping the ever-shrinking ice cap.
A BBC Production.
---
Related Titles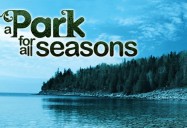 A Park For All Seasons Series
Blue Ant Media
BAM007
Go behind the scenes of Canada's most spectacular National Parks, and learn the history, explore...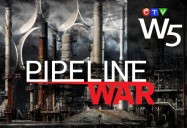 Pipeline War: W5
CTV
CTV619
W5 investigates the pipeline war being waged over the future of Enbridge's Line 9 oil pipe, which...