Home / Creation: Inside the Human Body
Creation: Inside the Human Body

This item is only available for Canadian orders.
This title is a part of the series
Inside the Human Body Series
Catalogue Number:
BBC044
Producer:
BBC
Subject:
Science
Language:
English
Grade Level:
9 - 12, Post Secondary
Country Of Origin:
U.S.
Copyright Year
: 2011
Running Time:
50
Closed Captions:
Yes
Following the progress of a couple who are expecting triplets, from the 4D ultrasound scan to the babies' dramatic entry into the world, this program describes the improbable sequence of biological events that result in the birth of a new human being. State-of-the-art graphics depict the journey of millions of sperm cells as they race to the egg, revealing how the best is selected to fertilize it after the others are destroyed by white blood cells; a body beginning to self-assemble; and the face of a developing embryo coming together. In addition, viewers meet a woman expecting her 16th child, and the oldest conjoined twins in the world.
A BBC Production.
---
Related Titles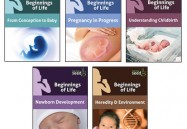 Beginnings Of Life Series
Learning Seed
200298
This series shows how a new life forms, what happens during pregnancy and childbirth, the impact of...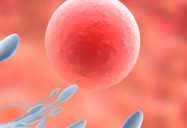 From Conception to Birth
Films Media Group
393832
It takes one man, one woman, and a mysterious nine-month assembly process to create a newborn...