Home / Bones: Origins of Us
Bones: Origins of Us

This item is only available for Canadian orders.
This title is a part of the series
Origins of Us Series
Catalogue Number:
BBC052
Producer:
BBC
Subject:
History
,
Science
Language:
English
Grade Level:
9 - 12, Post Secondary
Country Of Origin:
United States
Copyright Year
: 2011
Running Time:
52
In this program, Dr. Alice Roberts charts the advance from Australopithecus toHomo erectus and beyond to demonstrate what the modern skeleton reveals about human evolution. Examining the traits of chimps and an intriguingSahelanthropus hominid fossil, she also discusses the role of bipedalism in the emergence of Homo sapiens. Along the way, viewers learn what running shoes to wear, the purpose of armpit hair, and whether back pain is an inevitable consequence of simply standing up.
A BBC Production.
---
Related Titles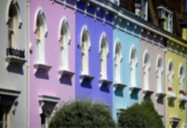 Do You See What I See? The Science of Color Perception
BBC
BBC049
When a movie hero leaps into a taxi and shouts, "Follow that blue car!" he takes the driver's...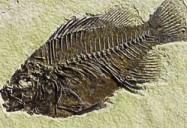 How Did We Get Here? A History of Evolutionary Science
BBC
BBC007
The question of human origins, and of the beginning of life itself, is one of the most...