Home / Brains: Origins of Us
Brains: Origins of Us

This item is only available for Canadian orders.
This title is a part of the series
Origins of Us Series
Catalogue Number:
BBC054
Producer:
BBC
Subject:
History
,
Science
Language:
English
Grade Level:
9 - 12, Post Secondary
Country Of Origin:
United States
Copyright Year
: 2011
Running Time:
52
Closed Captions:
Yes
Drawing on research into social politics among chimpanzees, the cognitive development of children, and the ancient tools that have been found littered across the Rift Valley, in this program Dr. Alice Roberts explores how Homo sapiens developed such large brains—and asks why we are the only species of our kind left on the planet today. She also discusses how caring for large-brained offspring has shaped civilization, and the evolutionary adaptation that allows grandmothers to help raise their grandchildren.
A BBC Production.
---
Related Titles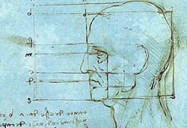 Who Are We? A History of Brain Science
BBC
BBC010
We now know that the brain is the organ which, more than any other, makes us human - and yet, until...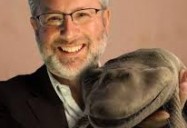 Your Inner Fish
PBS Video
041699
Have you ever wondered why the human body looks the way it does? Why we walk on two legs instead of...