Home / Raising Kids: A Horizon Guide
Raising Kids: A Horizon Guide

This item is only available for Canadian orders.
Every parent wants the best for their child, but with so many different and often conflicting opinions, how can any parent possibly know what's best? Over the years theories on bringing up children have altered dramatically, reflecting changes in the social and political climate as well as new research into child development. In this program from the BBC series Horizon, child psychologist Laverne Antrobus delves into the Horizon archives to discover how our understanding of children and their personalities and behavior has changed.
A BBC Production.
---
Related Titles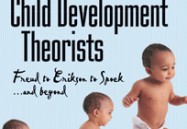 Child Development Theorists: Freud to Erikson to Spock...and...
Learning ZoneXpress
430101
Beginning with Sigmund Freud, modern child development theories have changed the way that parents...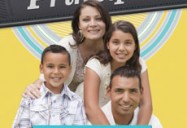 Parenting Principles
Learning ZoneXpress
430185
Positive parenting begins by creating an emotionally healthy environment for children to grow,...